Welcome, Brian Cashman!
Baseball Graphs is dedicated to the better use and communication of baseball statistics. Below, you'll find excerpts from, and links to, some of the best baseball writers on the Internet. Follow the links above to read my own intermittent attempts at wisdom (the Baseball Graphs blog), and the heart of this site, historical graphs of every season dating back to 1900.
There are also two special sections you might want to check out. One is the graphical review of the 2003 season, which informed our work at The Hardball Times. The other is the Batted Balls Library, which includes a unique look at batters and pitchers from 2002 through 2005.
---
The latest Baseball Graphs Blog Entry...
From
my favorite Internet comic
: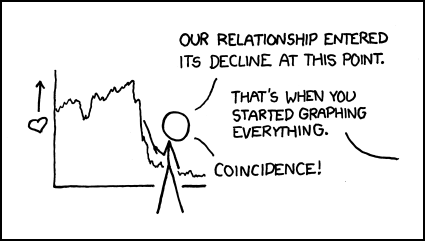 Look up a player on Fangraphs:
---
Questions or comments?
Please send me an e-mail
to let me know what you think.